Posts filed under 'DNS'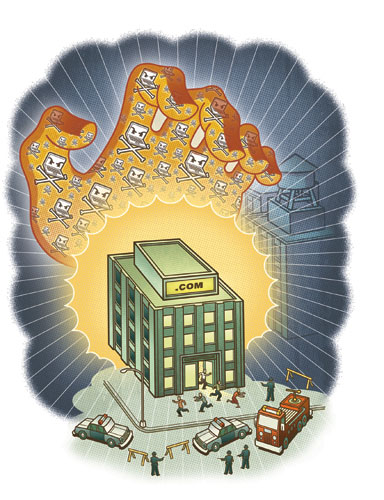 A computer researcher revealed a fundamental flaw in the Internet's addressing system, necessitating a massive Internet security upgrade primarily for businesses and service providers, according to a division of the Department of Homeland Security.
The problem makes it possible for computer hackers to reroute Internet traffic at will, enabling them access to sensitive and valuable information from businesses …
So there's a bug in DNS, the name-to-address mapping system at the core of most Internet services. DNS goes bad, every website goes bad, and every email goes…somewhere. Not where it was supposed to.